Welcome to the Tuesday, September 16th Edition of that wonderful group of *Baking Babes*,
Tuesdays With Dorie
. That splendiferous group of bakinistas who, on each Tuesday, choose to reveal in unison one delicious recipe, that they have all baked during the past week from the Fabulous baking book,
Baking, from my home to yours
, written by none other than the Grande Dame of Bakinistas herself,
Ms Dorie Greenspan
!
This weeks recipe was the lovely Chocolate Chunkers, on page 70, as chosen by bakingista Claudia, of
Fool for Food
.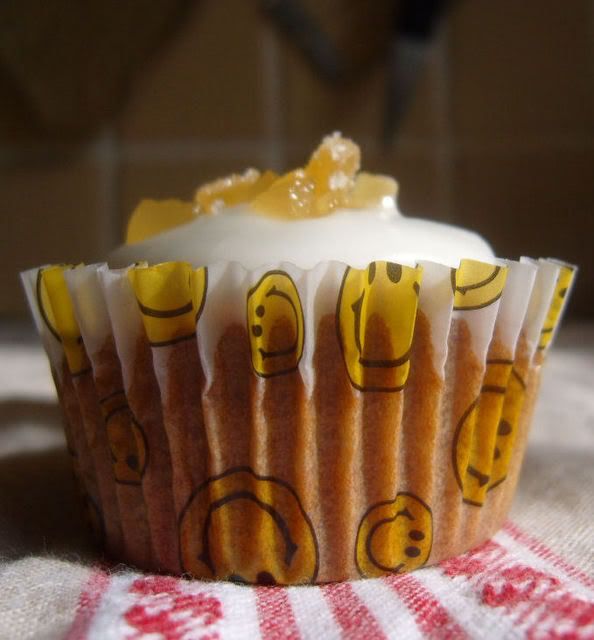 I know what you're thinking. That doesn't look like a delicious chocolate cookie, filled to over-flowing with lovely chunks of white and dark chocolate, not to mention lovely sticky, sweet and gooey raisins . . .
Sad to say, but . . . you would be right! It is not a scrumptious chocolate filled cookie, I'm afraid to say that I have a husband who likes hot chocolate, chocolate milk, chocolate ice cream and chocolate candy bars . . . but sadly, who cannot stand chocolate cakes or cookies of any kind. (He has been known to scarf down the occasional brownie or two, but that is where he draws the line.)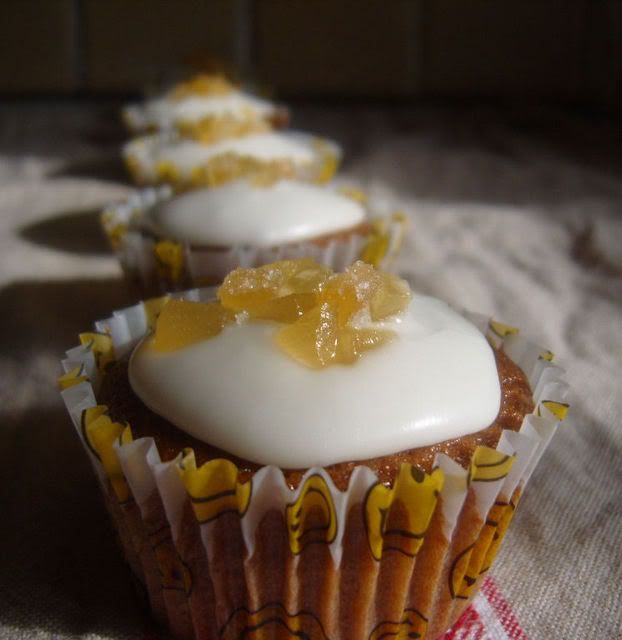 I would dearly have loved to bake these delicious looking cookies, and I promise to do so at some point, but suffice it to say, had I done so this past week, after having baked 2 other versions of chocolate cookie delights over the past two weeks, he would have been ready to pack my bags! (not really, but he definitely would not have been a happy camper! In fact when I told him the challenge for the week, he groaned . . . which is so not like my Todd!)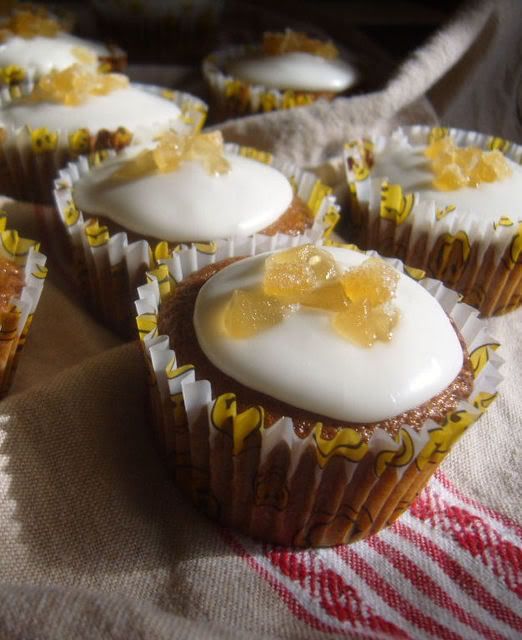 So, alas . . . I have decided to throw down the gauntlet on this week's Dorie challenge. Please do have a gander at the
Blog Roll
to see what the other Bakingista's have come up with. There are sure to be some lovely concoctions guaranteed to bring a drool to your lips and a stone to your hips! Also be sure to check out Claudia's page to get the delicious recipe!!!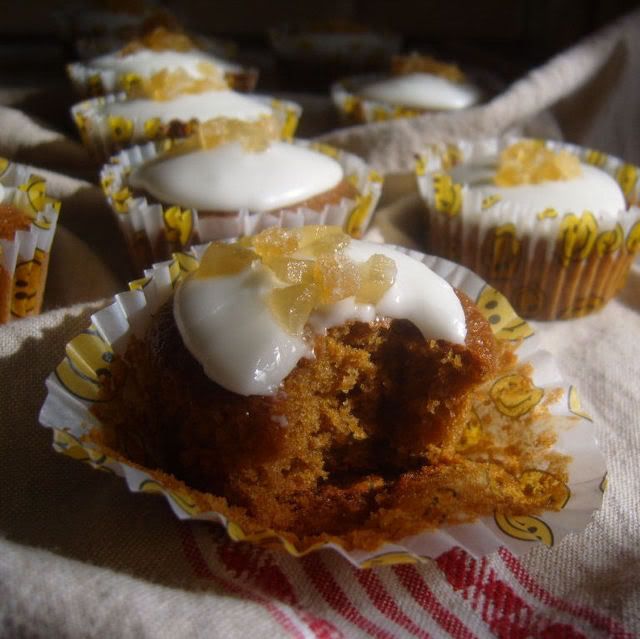 Next week's recipe will be Dimply Plum Cake on page 41, as chosen by Michelle of
Bake-en
. Now, that is surely something Todd will be looking forward to . . . he loves plums and he loves cake . . . as long as it isn't chocolate . . .
In the meantime, I'm no shirker . . . and I did not take the day off . . . I give you what I did bake. It's not a Dorie recipe, for that wouldn't be fair, but it is a delicious adaption of a wonderful cupcake I found in one of my newer cookbooks, entitled,
Cupcakes
, by Susannah Blake. Delicious Gingerbread Cupcakes with Lemon Icing. Now this, my friends, Todd really went for and, I confess, I am eyeing one up for my brekkie as we speak. Hmmm . . . Ginger and Lemon . . . I've always heard that they are two ingredients that are good for whatever ails you . . . I think I feel the sniffles coming on . . .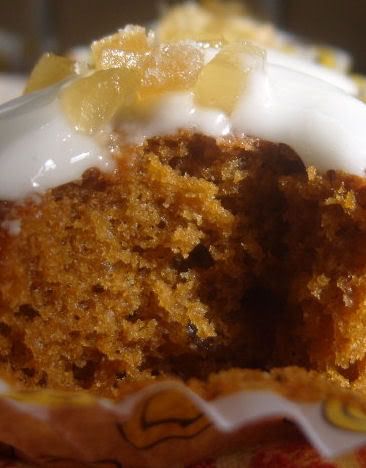 *Gingerbread Cupcakes with Lemon Icing*
Makes 12
Ohhh . . . soft, sticky and moist and chock full of lovely ginger flavour, these cupcakes are real husband *pleasers* . . . and, come to think of it, wife *pleasers* too!
60g butter
50g soft light brown sugar
2 TBS golden syrup
2 TBS dark treacle
(If you can't get the golden and dark treacles,
do use 4 TBS mild molasses instead)
1 tsp ground ginger
80 ml whole milk
1 large egg, beaten
2 pieces of preserved stem ginger in syrup,
drained well and chopped finely
115g self raising flour
For the Topping:
the juice of one lemon
(bring the lemon to room temperature and roll it on the counter
a few times under the palm of your hand before squeezing)
200g icing sugar, sifted
1 piece of stem ginger in syrup, drained and chopped
1 TBS chopped candied ginger
Pre-heat the oven to 170*C/325*F. Line a muffin tin with paper cakes and then set aside.
Place the treacles (or molasses) butter, sugar and ground ginger into a largish saucepan. Place over medium low heat and heat gently until the butter has melted and all have blended well together. Remove from the heat and allow to cool a bit.
Beat together the milk and the egg. Stir this into the warm mixture along with the stem ginger. Sift the flour over top and fold it in until well combined. Spoon into the muffin cases, dividing it equally amongst them all.
Bake for 20 minutes, or until they spring back when lightly touched, or when a skewer inserted into the centre of one comes out clean. Transfer to a wire rack to cool.
Squeeze the lemon juice into a bowl, removing all the pips. Gradually stir in the sifted icing sugar, stirring until smooth and thick, yet still spoonable. Spoon this icing over the cakes. Combine the chopped stem ginger and candied ginger and then sprinkle a bit over the top of each one. Let set before serving.
As you can plainly see . . . these went down a real treat!