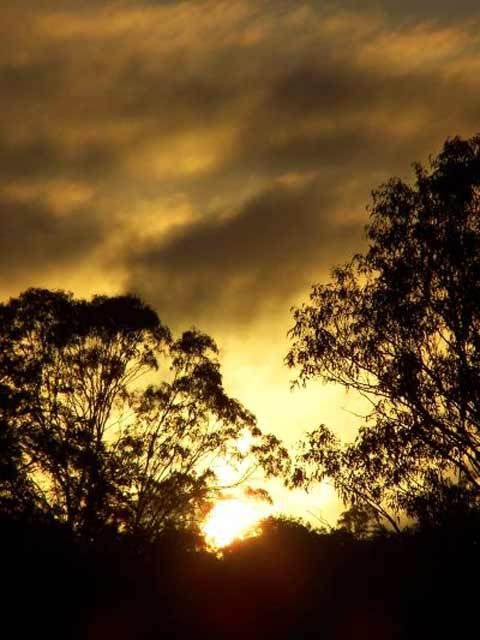 "If you awake and see the
sunrise
bathing earth in red
and gold,
As you gaze you'll
somehow find
it fills one with
anticipation
to start the day with
such a sight.
God is so very good to
give
a fresh new day,
gift wrapped so bright."~author unknown
I've always been a morning person. That is the time of day when I am at my quickest witted and my brain seems to be firing on all of it's pistons. As soon as I open my eyes in the morning, I want to get out of bed. I might lay there for a few minutes, while the sleep clears from my eyes, but I just cannot make myself lay there for any longer than that. I have to get up. There is so much awaiting me, so many things I want to do, a beautiful day pending . . . and I am full of expectation at all the things it might bring to me.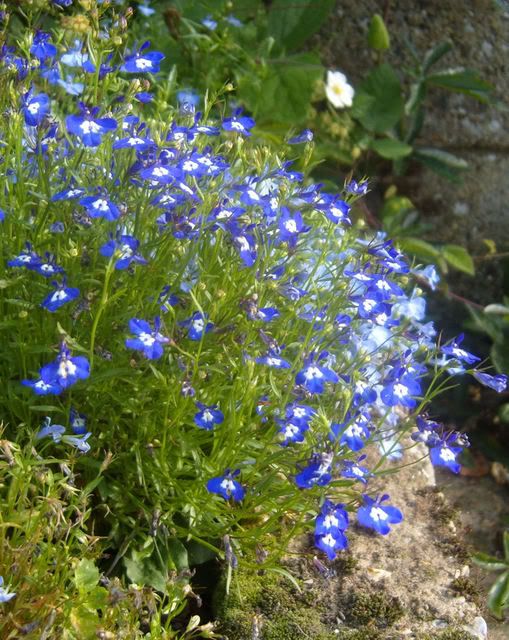 To be able watch the sun rising has to be one of the most beautiful gifts given to us on this planet. There is something almost surreal about it, and oddly enough it seems different each time you witness one and also feels different according to where you are when you are seeing it and your frame of mind at the time. I sometimes find myself coming home from work, for various reasons, very early in the morning, just as the sun is rising. It's always so breathtakingly beautiful to get to see a sunrise right from it's inception. I walk down the pathway, where all has been silent just a few moments before, and it starts . . . just a few twitters at first, and maybe the song thrush begins to echo it's beautiful melody through the trees, the sky gradually becoming lighter and lighter. The last minute skittering of small animals and foxes as they hurry back to their dens and woodland homes, the tell tale rustling of the dry grass and leaves at the edge of the hedgerows, the only sign of their departure. I often end up in the back garden sitting at the picnic table as I watch it progress until all is laying awake and in the morning light around me.
Some sunrises are more special and meaningful than others. An Easter morning sunrise for instance, is always tinged with hope and glory. I'm not sure if it's that way with a non religious person or not, but for me, it always holds an air of expectation that is not present any other day of the year. There is a really special feeling that accompanies watching the sun come up over the horizon on that day that is like no other. It's as if all the world has been waiting for this one moment and now it's here, there is an air of celebration and joy that you can almost cut with a knife, it's so tangible. You want to hug yourself with joy, but you let the earth and the rising sun hug you instead. It just feels good to be alive.
When my children were small, I always had to be up and about quite early in the morning. Those were special times . . . times that now, when my hands and hours are all too often empty of the joys that being a parent brought to me, I look back on with a great fondness and love. I have watched many a sunrise holding a child in my arms that has been ill through the night, the daylight bringing with it the promise of a better day and relief that we have gotten, at the very least, through one more night. There is a wonderful feeling of satisfaction that comes from holding this greatest treasure, your child, in your arms and feeling the cool damp brow, that once was fevered, underneath the palm of your watchful hand as the sun peeks over the horizon and bathes you both in it's golden hue.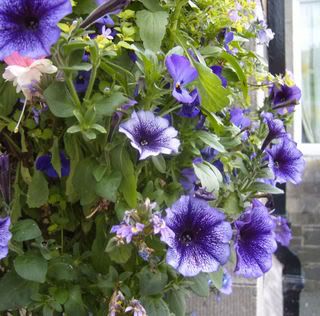 I've also watched the sun rise while I lay on the sofa and worried about a child or a husband who has managed to stay out overnight without letting you know ahead of time that they would be doing so! Such can be the life of a caring wife and mother at times. Those were sunrises I could have done without. Thankfully now, my Todd's partying days are long over, if indeed he ever had them, and the mantle of worrying about children in that particular way, has now been passed on to the next generation!
I hope that I will always be able to look at the sun rising over the horizon, and feel the warmth of it's first rays of the day, with the same expectation and feelings of joy that I do now. I look at it as a gift from above and a gift that I give myself each and every day of my life. I just love presents, and unwrapping this one comes with a buzz that cannot be matched by anything else on earth. Funny how, when you find a treasure such as this, it just begs to be shared . . .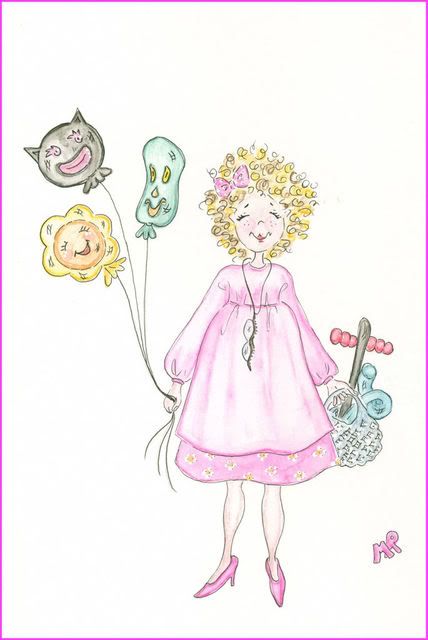 There's a little something going on over in
the pond
later today, which has something to do with this little lady. Hop on over a bit later on to see what is happening! I guarantee you'll be delighted if you do!
Sometimes you feel lazy and it's all you can do to gather together a few bits and pieces to make a meal. This is a lovely vegetarian tart that you can pull together out of seemingly nothing but all the little things left hanging in your crisper drawer and refrigerator at the end of the week when you need to go shopping really . . . but can't be asked just yet to do so . . .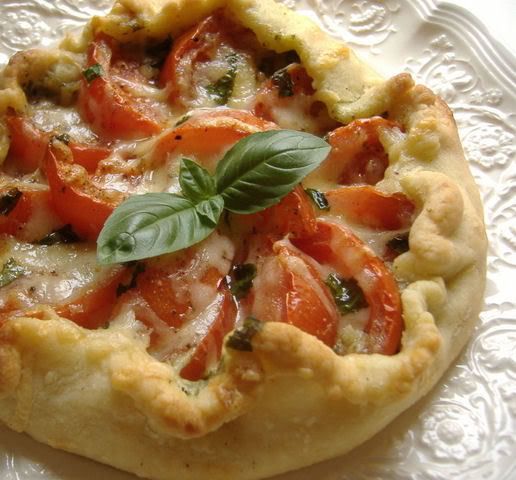 *Rustic Tomato Tarts*
Serves 4
You can make this as one big one, or as four smaller ones. Either way it's delicious! It's very easy and quick to put together too, which is always an added bonus!
1 package of short crust pastry (or make your own if you are so inclined)
1 (145g) tub of fresh pesto from the refrigerator aisle of the grocery store
( you can use sun dried tomato pesto or basil, either one is nice.
Fresh homemade from scratch is really lovely as well. Just don't use those insipid jars of stuff from the regular supermarket shelves. They taste awful and really aren't worth the money you pay for them. Fresh is infinitely better. There is just no comparison)
8 ounces of gruyere cheese, freshly grated
6 medium sized, ripe tomatoes
Sea salt and freshly ground black pepper
A few basil leaves
Pre-heat the oven to 200*C/400*F. Line two large baking trays with parchment paper and set them aside.
Divide your pastry into four equal pieces and roll each out into an even circle, no more than ¼ of an inch thick. Place each round at least 2 inches apart on the baking sheets.
Divide and spread the pesto to within 1 ½ inch of the edge of each pastry round. Sprinkle with ½ of the grated gruyere cheese, dividing it equally amongst the four rounds.
Slice the tomatoes in half with a sharp knife and then cut each half into four wedges. Place the wedges in a decorative manner over top of the gruyere and the pesto in the centre of the tarts. Bring up the edges of the pastry to cover just the edges of the tomatoes, without covering them over completely. Dust with salt and pepper and sprinkle the remaining gruyere cheese over top of all. Tear up a few basil leaves and scatter them over top.
Bake in the pre-heated oven until the pastry is crisp and golden and the tomatoes are just starting to tinge with colour. Remove from the oven and serve. You may dust the tops with a bit of Parmesan cheese before serving if desired.
These go lovely with a salad of rocket leaves and spinach dressed with a light vinaigrette.