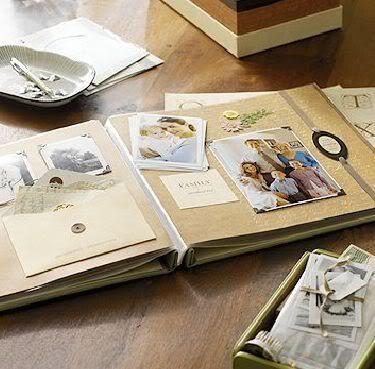 My ex mother in law always kept scrapbooks. She probably had about half a dozen of them the last time I was at her place, all filled and finished, and, as always, one in progress. They were always really fascinating to look through and read. In them would be interesting newspaper articles that she may have clipped from out of the local paper, small souvenirs from evenings out she had had or perhaps even special trips she had gone on, all complete with captions and her own special thoughts written down along side. Through the years, all of us, her four children and various daughter's and son's in law had clipped out things we might have thought she would be interested in reading and sent them along to her, and they would be in there as well. I always enjoyed going through them and had always planned on starting one myself. They were like a running history of the times of her life . . .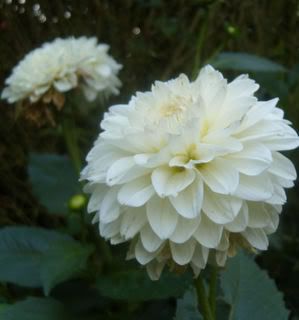 One time she had the following clipped out and pasted inside and I remember copying it out onto a piece of paper. I found this yesterday when I was going through my Big Blue Binder and decided it was too good not to share. It is from a Church Girl's paper and dated the year 1927, and there is no author attributed to it.
The Ten Commandments of the Modern Woman
1. To be as true and clear as a drop of dew.2. To be as strong as a thread of silk, which may be stretched, but will not break.3. To be as upright as a palm tree in the fields.4. To be as simple as the lark, which only has one song.5. To have an ideal which will be a shield.6. To be as active and hard working as the bee.7. To be as generous as a ray of sunshine.8. To accept life with serenity and joy.9. To rise above the bitterness of unhappy hours.10. Not to fear sorrow.
These may have had a lot of meaning to a young girl growing up into womanhood in the 1920's, and after reading them through, I think they have just as much relevance for today. The things of the world, well . . . they change from day to day and vary from one year to the next . . . but truth that speaks to the heart . . . that never changes and stays true forever more.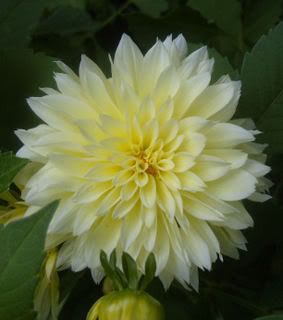 I reckon if I get a chance I will try to bake both versions of those Friands. A Friand, for those of you who asked, is a small light oval shaped cake, delicate and sweet and quite lovely. There is a special pan that you bake them in, but I reckon a muffin tin works just as well. A change of shape can't possibly alter the flavour much!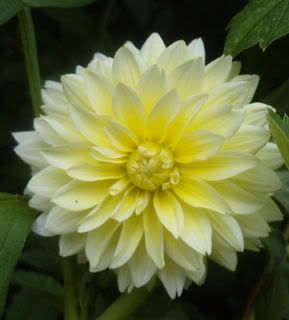 Many thanks to you all for your love and support yesterday. I had gotten quite a negative comment earlier this week, which I deleted of course. This person had also flagged my blog as being objectionable. It really took me aback a bit, as it came from out of the blue. Todd said not to let it bother me overmuch. In the past three years I have been blogging, (including on here and on my former journal) my format has always been the same, a bit of food for the soul and for the tummy. Out of the hundreds of thousands of hits I have gotten, to only have ever gotten one negative comment, I was doing really well. I know that I don't cater to everyone's tastes, but I like to think there is a little something here for most people. If you are not inclined to be spiritual, you can always scroll down and find a tasty recipe to try. Perhaps you just like looking at lovely pictures, and there are certainly a few of them, and if you do like inspired writings, well there's plenty of that as well. If you like nice music, I have some of that to listen to, and if you don't like it, well, you can turn it off. I suppose that old idiom is true . . . "You can please all of the people some of the time, and you can please some of the people all of the time, but you can't please all of the people all of the time!"
I love this delicious version of hot dog. I believe it's German in origin, and almost certainly European. In any case it's mighty tasty!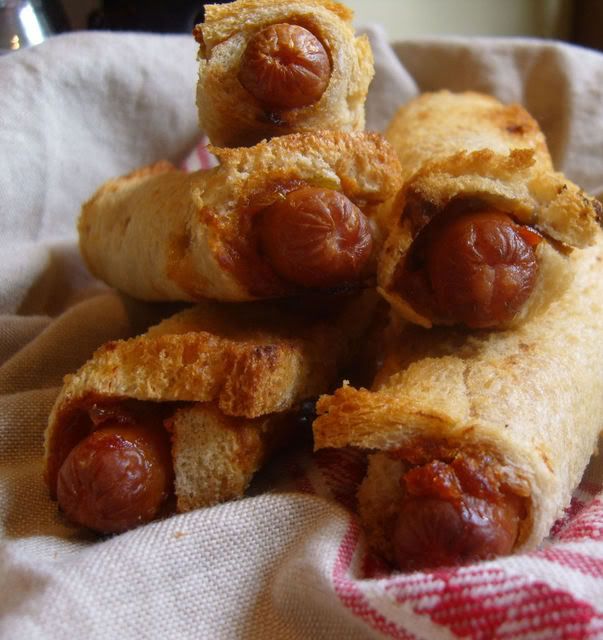 *Hot and Crusty Franks*
Makes 6
These make a great lunch or even a lovel light supper with some salad and oven chips on the side. You can make them as spicy or as mild as you like by varying the amount of curry paste. Myself, I like them with a little bit of a bite! These are not only quite tasty, but also very quick and easy to make!
6 large slices of white bread, quite thin, with the crusts removed
honey mustard
1/4 cup of tomato ketchup
2 tsp curry paste (as hot or as mild as you wish)
6 frankfurters
6 tsp of sweet pickle relish
2 ounces of melted butter
Pre-heat the oven to 180*C/350*F. Mix the tomato ketchup and the curry paste together in a small bowl and set aside.
Take your sliced of bread and flatten them with a rolling pin so that they are more pliable and easy to roll up. Spread each flattened slice with the following: A bit of honey mustard, some of the curry ketchup, 1 tsp of the sweet pickle relish. Lay a frankfurter on one edge of each and roll it up in the bread quite firmly. Secure the edges with toothpicks to help keep them shut.
Place them on a shallow baking tray and brush each one all over with the melted butter. Bake in the pre-heated oven for 12 to 15 minutes until golden brown all over. Remove from the oven and let cool for 5 or 10 minutes before serving. You don't want to serve them really hot as the sauces inside can burn the mouth quite easily when they are hot. Warm is just nice, and a lot safer!